The new Research and Development Center located in the Free Trade zone of Malacca is a masterpiece of modern architecture design. With energy efficiency and eco-friendliness as top priorities, it sits over a tropical pond with vast greenness and water features to provide superb natural cooling effect while blending with natural environment. Magnificent riverside view overseeing the Malacca river coupled with tranquility of the environment aims to bring out the best from our Research engineers in product development.
Front View
Eco friendly building material with generous full glass windows for ample natural light immersion into the structure.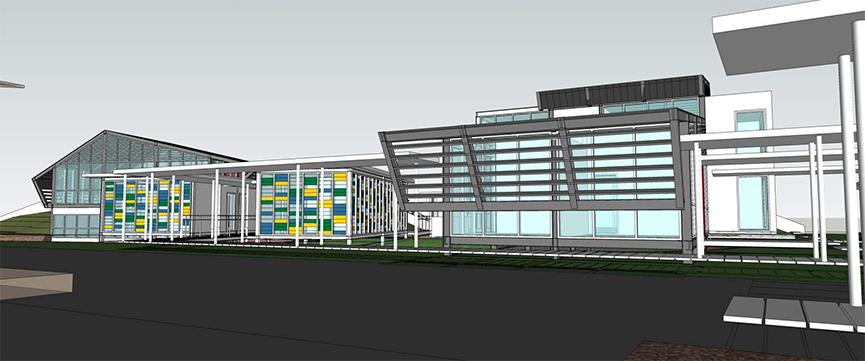 Side View
Sitting on a man made pond fill with exotic tropical fishes and plants, surrounded by vast green landscape brought peace and tranquility within individual.